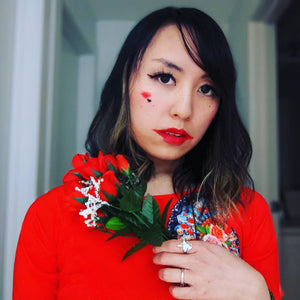 Do you want to work with me 1:1, but with a time that suits you best? And at your own pace through text or voice messaging?
If you do, then a month of Voxer Coaching might be right for you!

Voxer Coaching is great for you if you want to check-in and receive coaching throughout your week at your own pace. You can leave voice notes, text messages, images, GIFs on your own time, and I will be able to help you during business hours.
We don't need to be in the same place at the same time! You can also listen to someone's voice note at the same time they're leaving the voice note if you're both on Voxer at the same time! 
Here's what's included:
Unlimited Voxer support on business days (Tues, Wed & Fri, Sat) for 30 days
What can we talk about? We can cover topics like:
- Manifesting abundance in your life
- Manifesting your dream career
- Getting unstuck with a manifestation 
- Clearing limiting beliefs and mental blocks 
- Accountability/cheerleading 
- I can also hold space for you and listen 
And so much more, but whatever you want to cover is up to you. 
Purchase your month of Voxer Coaching and I will email you to confirm the date and time to start Voxer coaching with you. 
I can't wait to support you!