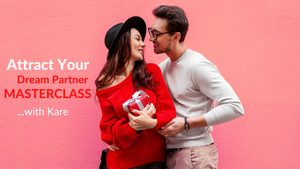 ❤️ Are you ready to attract your dream partner or relationship this year? ❤️
In this recorded masterclass, you will learn how to manifest the dream partner that you've always wanted. 
Let's take a look at what you'll experience:

You will learn how to weed out the kind of partners you don't want to attract, and how to narrow down who you want to attract into your life.
I will also share my success stories and the ways that I manifested my dream partners. 
Enjoy the masterclass!
We would love to know your thoughts and manifestations!
Send us an email at magneticunicorncoaching@gmail.com. 😍
How do I receive the digital file?
After purchasing this product, you will receive the digital files through a link and email to your inbox.